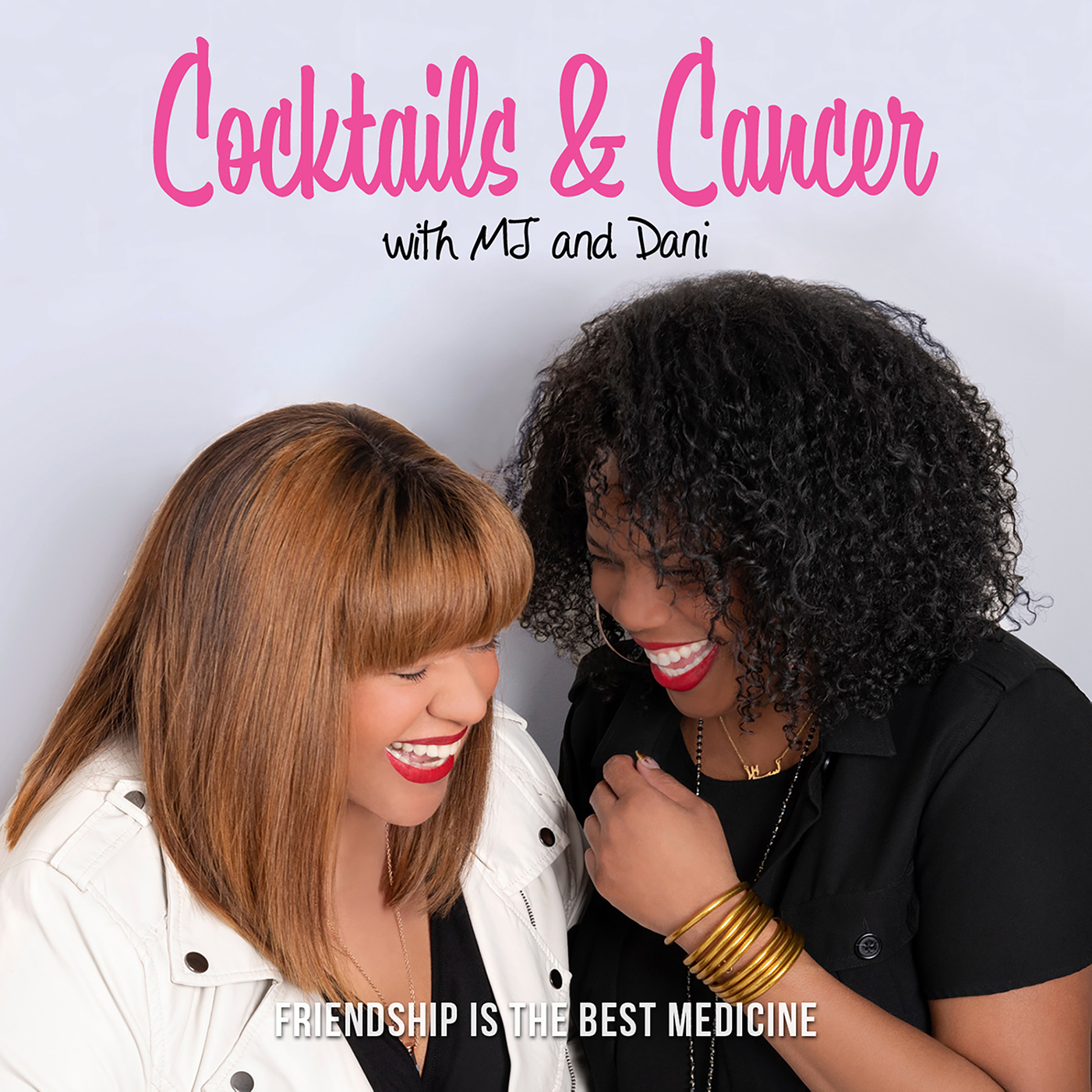 The gang's all here and we're thankful... MJ and Dani host their first live taping. The laughs, tears and love are all on high! MJ is at least 3 glasses in by the start of the episode and it doesn't take long for Dani to catch up! MJ asks Dani to join her as she Rings It In and they reveal the truths they've learned about each other during the first season. The facts prove that their friendship is strong enough to stand the test of cancer and the launch of a podcast. Dani dedicates The Heart To Say It to a very special friend and it leads to a season finale that ends in promises of better friendships and unconditional love. #CocktailsAndCancer #CancerAwareness #Friendship #WomensHealth #Wellness #Funny #Celebration
Visit cocktailsandcancer.com & email info@cocktailsandcancer.com. Mark, "Okay to Air" for questions you want to submit to answer on-air.
Subscribe & rate on all streaming platforms. Follow us on IG & Facebook!
Writers & Hosts: MJ & Dani
Exec. Producer: Mika Sunga
Editor: lion goodman
Theme Song: Qveen Herby "Till We Get By"
Background Music: Ryan Little "Blessings"
Intro to 'The Pour': Clueless Kit "Rooftop"